We deliver the most advanced technology service to you:
Our Vission Chemmit strives to be among the world 's leading water process analyzers' providers.
Latest News
2021/11/30

Corporate Image Video is newly released.
2020/11/09

Heavy Metal On-Line Analyzer won the 2021 Taiwan Excellence Award
2019/03/11

Our Commitment & Our logo We enjoy the challenge of improving the environment!
2019/02/04

It's the year of the Pig.
2021/11/30
Ketech Scientific Instrument Co., (KETECH) was established in 1992 with business focus on online water process instruments. The product brand is under the name Chemmit.

"Sustainable environment and precise measuring" is KETECH's leading concept. KETECH is not merely a wet chemistry analyzer manufacturer but a professional total solution provider for water quality measuring system.

Our instruments can achieve precise, accurate, stable, and real-time monitoring. Just like the eyes of an environmental steward, to monitor water quality all the time, also share the responsibility to protect water resource.

Thank you for watching this video, to get more info on any of the products in this video please visit our website.
Contact Details:
Website: www.chemmit-analytical.com
Telephone: +886 (0) 7815 5899
E-MAIL : sales@chemmit-analytical.com
#TaiwanExcellence
#Chemmit
#OnlineWaterAnalzyer
2020/11/09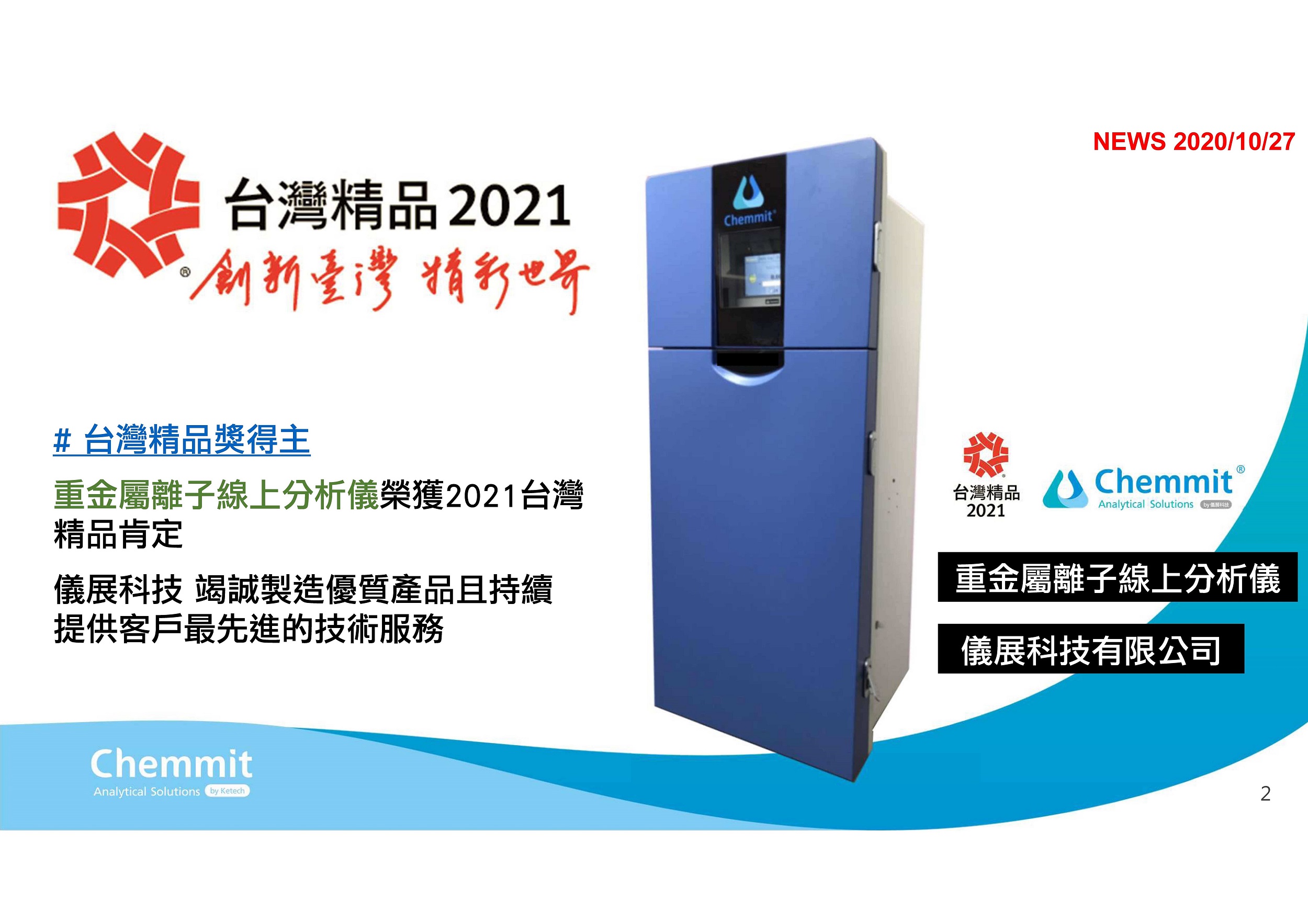 Award link:
https://www.taiwanexcellence.org/en/award/product/1100406
2019/03/11
Chemmit is committed to deliver the most advanced technology and service to our clients in order to meet their ever-evolving and changing needs.
Obviously the big icon of our logo shape stands for vessel. The hollow part is drawn in water drop shape, representing our product characteristics in liquid detection. But look a little closer and you'll see there's much more to it.
Our logo was designed to include three color combinations, each of which represents something important to Chemmit: blue signifies the water; blue-green signifies the environmental protection, and represents some aspect of our effort to make sustainable future for the planet.
2019/02/04
Wish you all the best in the New Year.